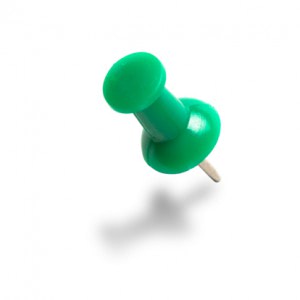 Pinterest, which was launched in 2005 to huge acclaim as a fun social networking platform, has morphed into one of the most potentially lucrative brand promoting services on the internet. Now it's analytics tool makes it even more powerful. Who would have seen that one coming?
Nowadays, business owners and online marketers have begun using Pinterest as a way of spreading the word about their goods and services in a way that's uniquely different from Twitter, Facebook, Reddit, or the blogosphere – and in a way that can reach entirely different audiences they would otherwise miss out on. The news keeps getting better about Pinterest: recent upgrades to the free service are putting some serious monetization tools into the hands of its users. If you own a business, this is great news.
In 2012, Pinterest experienced unprecedented growth that skyrocketed its user base from a respectable 9 million all the way up to a jaw dropping 40 million – and the user base continues to grow. In that same year, Pinterest responded to the desires of a large percentage of users who wanted to leverage the pin board style aesthetics for brand promotion services by launching business accounts. Now, Pinterest has delivered a new web analytics tool that can tell business users how many people are repinning their pins and how many views individual pins are receiving. The analytics tool can also provide data on how many website visits have come from Pinterest. Some additional Google Analytics functionality is also available.
Tips
Here are some tips on how to access and use the new Pinterest analytics tool for business purposes.
First, make sure that you have a business website. This is one of the required verification steps that Pinterest has put in place to ensure that only people with legitimate businesses (whether it's a home run sole proprietorship or a full scale brick and mortar establishment) are using the tool. You will need to include your website URL in your Pinterest profile.
The analytics page displays four graphs that give you information on pins, re-pins, impressions, and clicks. There are also tabs that return information on your most recently pinned items and your most popular pins. You can use the information reported back to you to determine which of your pins have been the most effective and which haven't, which can help you make decisions about how to tweak your marketing campaign to maximize effectiveness.
Information about your 100 most recently pinned or clicked posts can be downloaded to your computer on a .CSV file by clicking the Export button. The file that is downloaded contains additional data that won't be found by viewing the online analytics tool. Remember that this information is crucial to gaining an understanding of what you're doing right, as well as what you've been doing wrong. Once you have this information before you, you can use it to change your approach so that you get the maximum possible exposure.
For an easy to understand video tutorial that walks you through the features of the new Pinterest Web Analytics, click here.
Do you have a business that could stand to receive some widespread visibility by launching a business Pinterest account? Not sure where to get started or how to go about it? Artisan Talent is a creative staffing agency that can help introduce you to available freelancers with experience in a wide range of specialties, including social media management, graphic design, web design, and application creation. We also help talented professionals establish contacts beneficial to a wide variety of freelance marketing and web design careers. Contact us today to learn more.
Vince F is a freelance writer available on WriterAccess, a marketplace where clients and expert writers connect for assignments.
___________________________________
Artisan Talent is a Digital, Marketing and Creative Staffing Firm placing talent in jobs perfectly matched with their skills all over the US.  For available jobs, to submit your resume, or learn more about working with Artisan Talent, contact us here.
Connect with Us
Linked In| Glassdoor| Facebook | Twitter | Instagram | Pinterest