Post-Interview To-Dos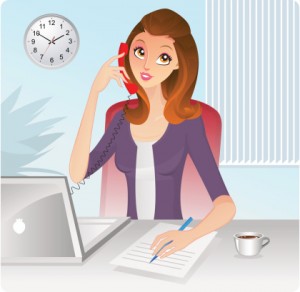 So, you've made it through the initial hurdles of the hiring process and just completed your interview. What comes next? Before sitting back and waiting for a final job offer, it is important to remember to follow up.
These three tips can help you make a big impression on potential employers.
#1: Follow Up With More Than Just a Thank-You Card
It used to be that sending a simple thank-you card or note was the best way to follow up after a job interview. However, in today's competitive marketplace, job seekers must realize that making contact post-interview often involves taking a different approach.
While sending a handwritten card can be a great way to be noticed after the initial interview, sending an email might be a better option. Why? One, it is immediate and requires no mailing time. Two, it can be forwarded on to other hiring team members and/or management.
But, combining these two methods—old-school and modern—can actually be what sets you apart. Send a handwritten thank-you note, but also send a completely separate email ASAP after the interview itself. In fact, many corporate recruiters and human resource officers have come to expect follow up to be handled this way.
#2: Reiterate Why You Are the Best Candidate for the Job Position
Another important facet to remember when following up after an interview is to reiterate why you are the best candidate for a specific job, whether you are meeting directly with a company or working with a creative talent agency. The person who interviewed you is most likely looking at several candidates — possibly even interviewing each one on the same day. By reminding them why you are different than the competition, it can help make their decision much more quickly or allow them to see an angle of your experience that was overlooked on your resume and/or during your actual interview.
#3: Don't Wait to Make Contact
One of the biggest faux pas job seekers make after an interview is failing to make contact immediately. Don't wait! Send that follow-up email and/or a handwritten than you note as soon as you leave the interview itself or within the same business day. Showing potential employers that you can take initiative and act without hesitation can also be a great way to get hired.
For more information on why follow-up is so important when it comes to web design careers and other job-seeking tips, please contact us today to learn more.