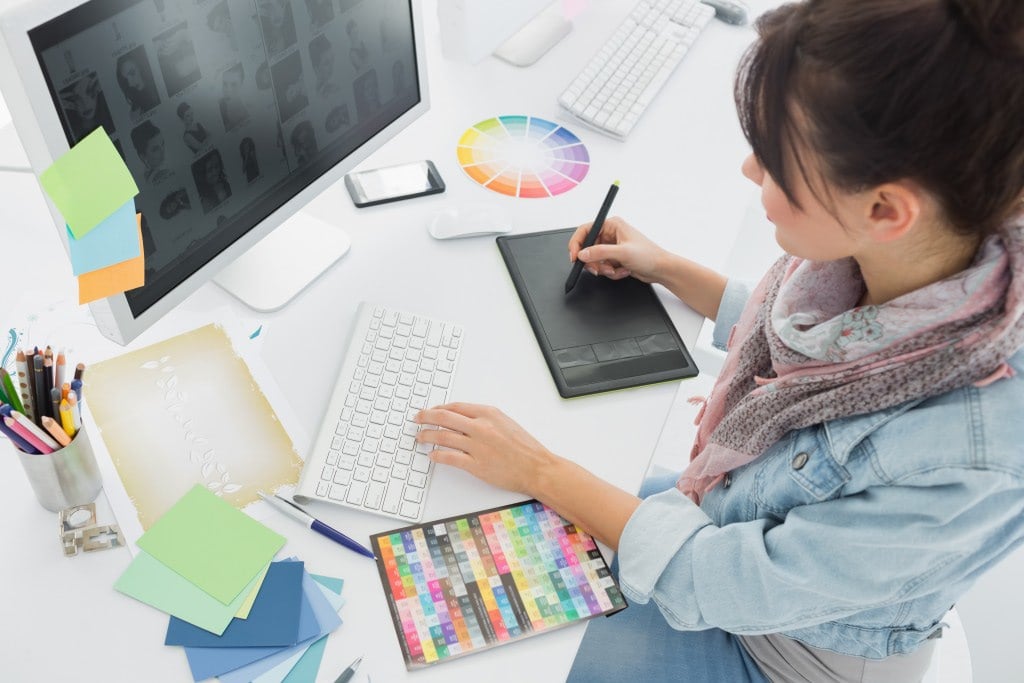 There are three main ways to image resize items from the Adobe Suite to fit onto a print-sized product. Using these, it's possible to resize images intricately and to fit them to the product in high resolution.
1. Image Resize Using Vectors
The benefit to vectors being used for print is that they can be resized without losing the quality of the image. Vectors are used in programs such as Adobe Photoshop, Adobe Illustrator, and others.
When you create a vector, you'll notice various black dots showing the joints of your image. Those can easily be adjusted to change the length of lines or shapes. If, for instance, a graphic design is too long for a banner, you could select just a portion of the image using these dots and move them inward to fit on the page. This will adjust only one portion of your document instead of the entire image. For the entire image, select all the dots or use ctrl+t on most Windows computers to transform the artwork. Hold shift while you do this if you're not looking to lose the shape of the item; holding shift forces it to resize by bringing the entire image down in size equally from all angles.
2. Using Rasterized Images
Using a rasterized image is common, especially if your graphic design is in Adobe's Photoshop or Photoshop Elements series of products. Resizing rasterized images is simple, too, but there are a few more steps. You need to merge down all the layers of the image, then press ctrl+t on a Windows computer to transform the image as one piece. Remember, these images can only be made larger by having the program "guess" the color in the area without image data. If you make it too large, you may lose quality.
3. Using a Resizing Tool
In all of these programs, there is a canvas resizing option and an option to resize the image. Typically under "edit" on the home bar, you'll want to select either to adjust the canvas or the image. Resizing the canvas adds more space or less space to the background. Resizing the image makes it larger or smaller as a whole, including the background.
These are three of the ways you can resize items for print. If you're ready to hire someone to help or want to work as a designer, contact us at Artisan Talent today.
Other Posts You Might Like
5 Graphic Design Trends for 2015
Essential Skills For Graphic Designers
Graphic Design Career Roadmap
___________________________________
Artisan Talent is a Digital, Marketing and Creative Staffing Firm placing talent in jobs perfectly matched with their skills all over the US.  For available jobs, to submit your resume, or learn more about working with Artisan Talent, contact us here.
Connect with Us
Linked In| Glassdoor| Facebook | Twitter | Instagram | Pinterest