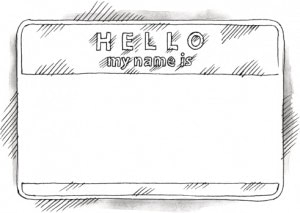 Having a clear, compelling About Me page on your professional website may not seem that important. Especially not when you're embroiled in the midst of trying to design a site that's "sticky" and functional.
But don't fool yourself into believing that the static content on your website isn't critically important. It is. Especially your About Me page, which tells the world everything it needs to know about your work and what makes you unique. Here are a few tips and tricks to infuse it with just the right about of ZING!
Tell a Story
Everybody loves a good tale. Human beings are born learners, and there's nothing that can quite capture the interest of a potential client – or turn that potential customer into a bona fide paying client – than to enthrall them with an interesting, true story. We're not talking about making up some bizarre, off the wall plot that'll raise eyebrows and cause people's truth meters to fly into alert mode. We're talking about truth.
If you have an interesting story to tell about your career, your About Me page is the perfect place to tell it. If you can create content that's not only captivating but that's also craftily written, you could accomplish the one thing that so many clients need help with: connecting with customers.
Develop Your Voice
When we say "voice" we aren't talking about your speaking voice.  Although we'll admit, it's not a bad idea to work on your public speaking skills so that you can be more effective in person. What we mean is developing a unique personal brand voice. A way of talking about your goods and services that stands out from among the rest of the noise out there.
Ever come across a website that's got great layout but that's just plain dull when it comes to content? If you have, you already know the importance of style and tone when it comes to marketing. Personality is everything, especially in differentiating your brand from others. If you can convey that personality on your About Me page, you'll go a long way toward having an unforgettable online presence.
Be Real
Nobody likes academic writing. It's not only boring to read, but it can also suck the life out of your life story. Far too many businesses and professionals fall prey to the desire to be taken so seriously that the content of their website is too cautious. They lose themselves in the creation of content that's stiff, predictable, and – worst of all – reads like poorly written ad copy.
What we want is the exact opposite. We want to be able to identify with a brand or a person. And you have to be able to connect with your audience in a way that makes them feel the're dealing with a human being. Forget about trying to impress with big words and industry terms. Instead of that, make the content of your About Me page reflect your individuality and your undeniable humanness. This is the best way to build trust and gain credibility.
If you want to hire a qualified writer for your website, or if you want to get your online resume clicked by high-profile clients, contact us today to learn more.
___________________________________
Artisan Talent is a Digital, Marketing and Creative Staffing Firm placing talent in jobs perfectly matched with their skills all over the US.  For available jobs, to submit your resume, or learn more about working with Artisan Talent, contact us here.
Connect with Us
Linked In| Glassdoor| Facebook | Twitter | Instagram | Pinterest