Taking New Routes to Curated Content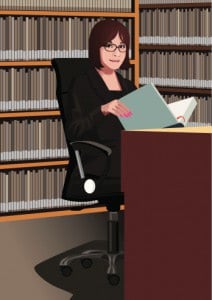 In digital lingo, curating is the process of finding content on a particular topic and compiling it in a single space. Good content curation makes it easy for readers to get an overview of the latest, most interesting news on a subject they want to know about. While many sites (from Brainpickings to our own Facebook page) have become popular sources for curated content, there are a few places curators often neglect to look.
"Best-of" Lists on News Sites
If you have a site dealing with anything that invites news, like the stock market, the legalization of marijuana, or religion, you likely already hit news sites for curated content. The question is, are you using news sites as effectively as you can?
News sites including The New York Times, Bloomberg and the Wall Street Journal all have listings of their most popular articles. Instead of going through the entire news site, do a keyword search on the "Most Popular" page to find articles that are already doing well on the web.
For topics with a scientific bent, such as food safety or health, check out Scientific American's Most Read Articles.
Curating from well-known news sources adds authority to the content on your page, while choosing from articles that have proven their popularity increases your chances of shares on social networks.
Once you've gotten the big stories covered, you can explore a bit further.
Google+ and Pinterest
Google+ is attempting to build a reputation as a social network built more on useful information than chit-chat, and many people are using it to showcase their expertise. By following businesses, news sources and individuals who are recognized in your subject, you'll keep abreast of recent news. Since social networks invite regular updates, many users are already seeking out the best articles on topics and sharing them as they find them.
Pinterest has similar potential. The site provides a "Categories" drop-down that allows you to find only posts related to your topic. It's an ideal source for those with crafting, home design or beauty sites, and is becoming popular in other niches as well.
TrendSpottr
The best curated content is the most up-to-the-minute content, and TrendSpottr is a good place to find real-time trends on any topic.
On TrendSpottr, simply search your topic, and the site shows you the most popular stories in that category. It even shows you which stories are trending upward, so you can choose content that is on its way to going viral.
Original Source
People who run blogs, and write regularly on a subject area, have clear interest in the topic, and some of those people are looking for freelance writing jobs online. So, if you like someone's content, go straight to that individual.
Linking to the blogger's content helps them in search engine rankings, so you can create a mutually beneficial relationship in which you consistently curate content from his or her site. You may even be able to get the person to write you original material for a reasonable fee.
While curating is a simple means of building up content on your website, it must be done in the appropriate way. Curation doesn't mean finding content and reposting it. That's infringement. It also doesn't mean simply posting a snippet and linking to the story. That offers your readers no additional value.
When you curate, find a story, read and understand it, and then write your own thoughts about the topic before posting the link. The idea behind curation is to build your site as a timely, authoritative source a topic, not to direct readers elsewhere.
Riley L is a freelance writer available on WriterAccess, a marketplace where clients and expert writers connect for assignments.
___________________________________
Artisan Talent is a Digital, Marketing and Creative Staffing Firm placing talent in jobs perfectly matched with their skills all over the US.  For available jobs, to submit your resume, or learn more about working with Artisan Talent, contact us here.
Connect with Us
Linked In| Glassdoor| Facebook | Twitter | Instagram | Pinterest