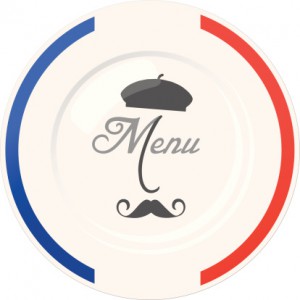 Jobs in creative writing or copywriting often involve writing content for websites, generally for the purpose of increasing traffic to the website and income for its owners. Content Marketing Institute provides a list of ingredients for successful content.
Real-Time
Fact-Driven
Appearance
Efficiency
Curation
Web content that possesses these qualities can help a business to increase its revenue.
Real-Time
Content that contains information on current news and trends is typically the most effective in attracting visitors to a website. A highly memorable example of the effectiveness of real-time content occurred during Super Bowl XLVII after an unexpected blackout. Nabisco delivered the spontaneous tweet, "You Can Still Dunk in the Dark," referring to their Oreo cookies. This tweet was repeated over 10,000 times and provided Nabisco with an abundance of free press. Nabisco was able to take advantage of the blackout in real time because it already had the necessary staff and structure in place.
Fact-Driven
All content on your website must be driven by facts, regardless of the position you express. Authoritative content requires you to cite sources for factual data such as statistics and quotes. Media organizations routinely employ fact checkers to ensure that content accurately represents the information in source material. You can expect website visitors to vigorously attack any inaccuracies in your web content, so it's essential to prevent this from ever occurring.
Appearance
The content's appearance has a profound impact on its success. Skyword is a content-marketing firm that analyzed its content in late 2011. That analysis showed that web content with images performed 94 percent better than similar content without images. This difference is due to the fact that images are processed 60,000 times more quickly than words, according to a study conducted by 3M. This study also showed that visual information comprises 90 percent of the information that the human brain receives. These facts mean that all web contact should contain images, even when they are text-based.
Efficiency
Efficiency in content creation involves minimizing the time required to create the content. This often means dividing this process into discrete tasks so that each member of the content-development team performs tasks within their area of expertise. Joe Pulizzi at CMI reports that he and Michele Linn originally performed all of CMI's content creation nearly four years ago. Four people now handle content creation with each person performing one of the following tasks:
Content management
Proofreading and cross-checking
Headline and keyword review
Search engine optimization
Curation
Content curation is the practice of locating the most relevant content for a particular subject and sharing it with your audience. This practice is similar to that used by museum curators to obtain the best items for display in a museum. Disc jockeys at radio stations have also performed curation of their songs for decades. Content curation generally involves leveraging content from other sources rather than creating it yourself. Media organizations such as The Huffington Post, Mashable and the Wall Street Journal routinely curate content for their websites.
Contact us today to learn more.
Emmet M is a freelance writer available on WriterAccess, a marketplace where clients and expert writers connect for assignments.
___________________________________
Artisan Talent is a Digital and Creative Staffing Firm placing talent in jobs perfectly matched with their skills all over the US.  For available jobs, to submit your resume, or learn more about working with Artisan Talent, contact us here.
Connect with Us
Linked In| Glassdoor| Facebook | Twitter | Instagram | Pinterest