Trends in UI Design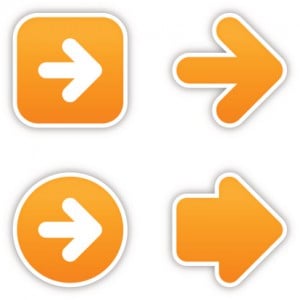 The trends in (user interface) UI design are primarily driven by technological advances such as mobile devices. A UI designer needs to keep up with these trends so that their skills don't become obsolete.
Clients are also more likely to hire a web designer who can keep a website looking fresh with the latest features. TVI Designs reports that the most significant trends in UI design for 2013 involve skeuomorphisms, icons and colors.
Skeuomorphisms
A skeuomorph is a design on an object that resembles a different material from the one actually used to make the skeuomorph. For example, the imitation rivets on a clay pot are skeuomorphs because this design makes the pot look as if it's made out of metal. Similarly, a calendar in a software program that looks like a real desk calendar is a skeuomorph.
Skeuomorphisms have become popular in UIs for 2013, especially for mobile devices such as iPhones. The Notebook app on this mobile device resembles a leather book with a torn page and the Newstand app looks like a real newsstand. Yahoo! has a weather app for mobile devices that looks like the skylines of various cities, and skeumorphisms are also common in Windows 8. UI designers often use skeumorphisms to provide a fresh look to old UIs with a flat appearance. However, they can appear tacky when they're overdone.
Icons
An icon is a small picture in a UI that represents an application on a desktop computer or mobile device. It facilitates the navigation of the UI by giving it an intuitive feel that allows the user to access the application. UI designers therefore use icons as hyperlinks and shortcuts to an application.
The current trend in icons is towards simplification, giving UIs a cleaner appearance. Users have become accustomed to icons in applications over the years, so they know what icons are and how they work. UI designers are able to simplifying icons down to their essential elements without sacrificing their functionality.
Colors
The selection of color in a UI depends on several design considerations. It must make the UI comprehensible, meaning the color makes the UI recognizable and gives it an unambiguous purpose. The color scheme must allow users to view the information in the UI easily and accurately. UI designers also use color to direct the user's attention towards the desired information and give the UI a unique appearance that conforms with the user's expectations. However, color should not overload the user with information.
An otherwise attractive website often uses neutral colors that fail to attract the user's attention or bright, contrasting colors that clash with each other. Many UI designers are using more color in web pages, which breathes life into the page elements by reducing their flat appearance. This use of color encourages users to stay on the website and explore it longer. UI designers may also add color to a web page when making it more responsive to the user's needs.
Contact us today to learn more.
Emmet M is a freelance writer available on WriterAccess, a marketplace where clients and expert writers connect for assignments.
___________________________________
Artisan Talent is a Digital, Marketing and Creative Staffing Firm placing talent in jobs perfectly matched with their skills all over the US.  For available jobs, to submit your resume, or learn more about working with Artisan Talent, contact us here.
Connect with Us
Linked In| Glassdoor| Facebook | Twitter | Instagram | Pinterest