iPad Into a Pro Cam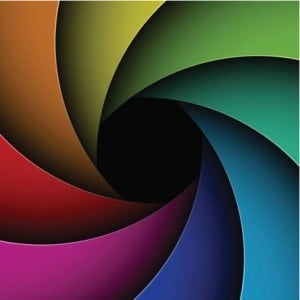 The exploding popularity of video content on the web has resulted in a proliferation of camera technology on smartphones, tablets and other mobile devices – or perhaps it's the other way around. Nevertheless, today's mobile device offers cameras with enough megapixels to match or even outstrip some digital cameras and camcorders.
Turn Your iPad Into a Pro Cam
Thanks to continuing advances in camera technology, you don't need a professional camera to create quality video content. Mobile devices with advanced camera technology are becoming a standard part of upstart videographer careers. There are also plenty of accessories that allow you to get the most out of your mobile device when it comes to filming video footage.
New Tools of the Trade
If you're producing web video content to promote your business online or perhaps leverage your portfolio, you're likely to do it with a consumer-grade device like an iPad. Just about everyone has a smartphone or tablet that's capable of producing high-quality footage, with some devices offering 1080p video quality. The large screens offered by these devices also act as gigantic viewfinders, making it easier to compose shots. However, these devices are still somewhat bulky and unwieldy for shooting in the field.
Fortunately, there are plenty of devices out there that make shooting with an iPad as close to shooting with a DSLR as one can get. Inexpensive video editing software also makes refining your footage much easier and faster.
Going Pro with a Professional Mount
Videographers often have trouble keeping a steady hand on a mobile device while filming. Since many of these devices lack the stabilization technology offered in dedicated digital cameras, it can prove difficult to maintain the steady shots offered by other professional equipment. A specialized mount lets you to show off your web video production skills while shooting smooth, stable video footage.
The double-handled iOgrapher Mini Mount, invented by Dave Basulto of South Pasadena, California, offers an inexpensive way to shoot 1080p video recordings with a steady hand. The double handles allow users to film video footage without the shakiness that often plagues mobile device users. Users can also attach audio and lighting gear to the durable support case, transforming their iPad into a professional camera. The device even comes with a standard tripod mount that can be used as a portable dolly.
This and other specialized equipment for mobile devices like the iPad should come in handy for any video project.
Need help finding a talented Videographer? Want to turn your own skills into a new job?  Contact us today!