Freelance Opportunities
There's great news for creative professionals who have always dreamed of working for themselves and having the freedom to move from one exciting project to the next. With a growing number of companies hiring freelance professionals to perform jobs previously held by full-time employees, never before has there been a better time to be a freelancer. Ironically, much of that can be attributed directly to the uncertain economic times we're facing today.
Though some may find it difficult to believe that there's ever any upside to a shaky economy, there is plenty of evidence to prove that one person's misfortune can certainly be another person's benefit. Such is the case in today's job market, where the need for companies to cut costs has led to layoffs – and a consequential increase in the number of freelance employees they're bringing onto the payroll to perform critical functions.
Although the reasons for the upswing in hiring freelancers are primarily economic (for example, freelancers don't have to be offered medical benefits or paid time off), there are also a great number of practical reasons why a company may decide to hire a freelancer. Most of them have little to do with cost savings and more to do with obtaining added value.
Freelancers generally have a great deal of experience working in different industries. The one employee trait that is the most valuable to a company – experience – is thereby almost always guaranteed when hiring from a pool of freelance professionals. By virtue of the fact that they're free agents, freelancers offer a depth of experience in a broad range of industries, and that can be immensely valuable to a company seeking to find a competitive edge.
Likewise, out of work professionals are finding better pay and racking up invaluable experience by turning to the freelance market. Among some of the most lucrative positions that can be found are freelance marketing opportunities, which often command a high rate of pay in combination with a highly flexible work schedule. Job listings can be found through freelance marketing firms or talent placement agencies such as Artisan Talent, which offers an online platform for job seekers and hiring companies alike. Working through an agency, freelance professionals are given additional benefits not afforded to those who seek work independently: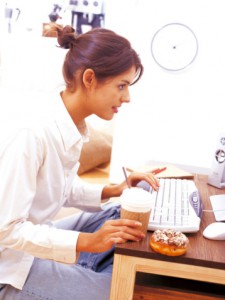 – Access to established companies seeking freelance workers.
– An online platform to post their resume for hiring companies to find.
– The ability to find work in different geographic regions and a direct line to employers in other cities and states.
To learn more about freelance opportunities and what Artisan Talent offers freelance professionals, visit www.artisantalent.com.
Vince F is a freelance writer available on WriterAccess, a marketplace where clients and expert writers connect for assignments.