Understanding High-End Clients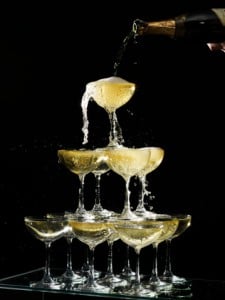 Snagging high-end clients is a dream for most freelancers because the benefits can be lucrative and the resume lines and references golden. As freelancers, we put a lot of energy into creative marketing to win these clients, but once you have them, what do you do with them? Understanding how high end clients see the world and what they expect from you are critical to your success.
Continuing a Creative Interactive Marketing Strategy with Current High-End Clients
You pulled out all the stops winning your high end client—but winning and keeping a high-end client are two different things entirely. According to recent Harvard Business School research, high-end clients can be very fickle if they sense that they will get better service elsewhere, even if you have been holding up your end of the deal according to plan. Continuing a creative interactive marketing strategy with current high-end clients means that you constantly assess how you are doing to keep that relationship interesting, pampering and beneficial for your client. Otherwise, they may be wooed away very easily by someone they perceive will give them more fresh ideas and luxurious service.
Don't Get Complacent
Harvard Business School Associate Professor Dennis Campbell, who was involved with the high-end client study, says that the most important thing about keeping a high-end client is to "avoid complacency." Do not rely on the same old same old services, but continue bringing new, fresh, creative marketing ideas to the client. They expect to be pampered, so pamper them.
Meet Early and Often
As with any relationship, effective communication is essential to success. High-end clients can also be high-maintenance clients; so working with them requires extra patience, listening and understanding. Tech Republic's Jack Wallen recommends scheduling meetings with these clients early in the day, when you are fresh and ready to go, and to schedule meetings frequently so that any problems can be dealt with promptly.
Smile in the Face of Adversity, but…
High-end clients can be challenging to work with because their expectations are so high and sometimes even unrealistic. When dealing with such a client, it is important to remain calm and keep the lines of communication open. Ask a lot of questions and keep that smile on your face constantly. Remember that high-end clients are often friends with other potential high-end clients, so your reputation hangs on how you handle pressure. In the end, if what your client is asking you to do is illegal or immoral, you will have to make a choice. Jack Wallen says it's perfectly fine to "fire" one of these clients, but that it needs to be done delicately. He suggests putting up scheduling obstacles, raising your rates (with just that client), or saying you need to "scale back" on your time commitments—never blaming the client.
Here at Artisan, we deftly handle high-end clients as a matter of course and can help you successfully get and keep them.
Andrea M is a freelance writer available on WriterAccess, a marketplace where clients and expert writers connect for assignments.
___________________________________
Artisan Talent is a Digital, Marketing and Creative Staffing Firm placing talent in jobs perfectly matched with their skills all over the US.  For available jobs, to submit your resume, or learn more about working with Artisan Talent, contact us here.
Connect with Us
Linked In| Glassdoor| Facebook | Twitter | Instagram | Pinterest