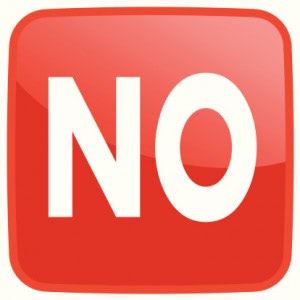 Learning from someone else's mistakes is always better than having to dig out from under your own. So when you want to launch a social media campaign for small business promotion, it's helpful to look at a lot of examples—both the good, and the bad.
And while you can group the avoid-at-all-costs gaffes into four general categories, Richard Feloni of Business Insider notes that most of these disasters stem from one thing: not listening. And by that he doesn't just mean not listening to customers; he means being woefully unaware of your company's place in the Internet universe. For example:
Poor Judgment
Some of the worst possible social media campaign fails happen when a company jumps in and posts something after a tragedy. A simple, "Our hearts go out to the community," should suffice. It's inexcusably bad, however, when the social media team tries to promote themselves through the tragedy. For example, Feloni points to the two Epicurious tweets promoting its recipes "in honor of Boston" right after the Boston Marathon bombing. Mashable also points to the Celeb Boutique's crass tweet promoting their "Aurora" dress following the Aurora, Colorado theater massacre. Please get your social media team sensitivity training and never, ever try to promote your business by linking it to a tragedy.
Bad Timing
If you are using social media for small business gain, you might take advantage of one of the many social media post scheduling applications out there. These enable you to schedule tweets and Facebook posts days in advance. Convenient? Yes. Appropriate? Not always. Buzzfeed points to the "good morning shooters" post from the NRA that was probably scheduled prior the Aurora shooting through the HootSuite application. Unfortunately, it came out just hours after the shooting. Be aware of what is going on in the world! If you schedule your tweets and posts, be careful about the content and unscheduled posts if necessary.
Emotional Meltdowns
You might remember the Amy's Baking Company Facebook wacky and emotional meltdown. Forbes pointed out many of the flaws spewing out of their social media campaign of terror. But underlying all of these flaws is the tendency to react quickly and emotionally, blaming others when something goes wrong. If you run into trolls, criticism and unhappy customers, etc., the best approach is to stop, wait, calm down and approach the situation diplomatically, positively and honestly.
Unresponsive Responses
On the flip side is Kmart and their repetitive-to-the-point-of-comatose reaction to customers who were offended by their decision to stay open on Thanksgiving. Feloni reported that the store responded to over 100 individual posts with the same cookie cutter response, making it look as if they just didn't care and weren't listening. When something happens that requires a response, be thoughtful and sensitive. Consider differing opinions and build relationships individually.
Your social media campaign team has to navigate through some tricky waters, so make sure they are prepared and trained to handle those sticky situations. Contact us today to learn more.
___________________________________
Artisan Talent is a Digital, Marketing and Creative Staffing Firm placing talent in jobs perfectly matched with their skills all over the US.  For available jobs, to submit your resume, or learn more about working with Artisan Talent, contact us here.
Connect with Us
Linked In| Glassdoor| Facebook | Twitter | Instagram | Pinterest