Design Awards Winners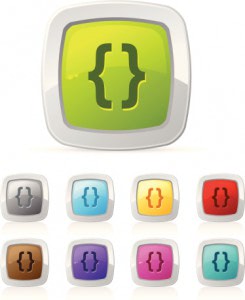 Just perusing the list of nominees for the latest round of CSS Design Awards Winners is an exercise in inspiration – the kind of activity that can make even the most accomplished web design pro marvel in appreciation. The awards, which are given to some of the most expertly designed and intuitively interactive websites in the world, serve to highlight the current state of the art in emerging web design. Each nominee is also a perfect example of how to – and, by the conspicuous omission of commonly made design mistakes, how not to – design a website.
Dos, Don'ts and Lessons Learned From Design Awards Winners
When designing a website, do remember that imagery is king
More importantly, it's real images that capture the attention of viewers. For web developers who find themselves relying heavily on clipart images to "dress up" an otherwise drab design, this could mean that a shift in approach is required in order to achieve optimum eye appeal.
Don't rely on the strength of a single image to capture the eye of website visitors
Winners and finalists of CSS Design Awards have displayed a predilection towards the use of tiled images that can be expanded to full screen when clicked. Putting up a variety of photographic images can go a long way in creating a layout that is both visually appealing and gives a relaxed, non-cluttered appearance.
Clean is crucial
Calling to mind one of the cardinal sins of interactive web design – a cluttered interface – it is vital for web design professionals to take a highly visual approach that balances out the need to express high functionality while still keeping an eye toward a crisp, orderly layout. The use of frames
Do use large text
For years, it's been a widely known fact that websites which contain small, difficult to read blocks of text are more often passed over by the casual viewer. To combat this, design experts have begun to lean in favor of larger fonts. Taking this approach also requires that text should be short and concise whenever possible.
Don't make the website visitor have to work to find necessary information
Map out all primary functions of the website and pare those functions down. A website that offers too much textual information can overwhelm the visitor, causing them to leave. Statistics have shown that those who leave may not return – resulting in a potential loss of revenue.
Creating world class web design isn't just about knowing code and being able to hammer out a finished product in record time. It's also not just about developing good working relationships with your clients. There's a lot more to being a successful web designer, including developing your artistic eye, paying attention to clean user interface, and staying up to date on constantly changing trends.
Seeking Out the Seekers – Where to Find Work in Web Design Careers
Are you looking for a job in web design? Your first step should be to pay a visit to the list of nominees and design awards winners at the CSS Design Awards website. Once you have been appropriately inspired to begin shooting for the stars in your own approach to web design, make Artisan Talent your next stop. At Artisan, we offer inroads to highly profitable web design careers by pairing up web developers with companies that are in need of their talents. You can also post your own portfolio of work for others to find, or peruse the jobs listings and find work immediately. Contact us today to learn more about design awards winners.
Vince F is a freelance writer available on WriterAccess, a marketplace where clients and expert writers connect for assignments.
___________________________________
Artisan Talent is a Digital, Marketing and Creative Staffing Firm placing talent in jobs perfectly matched with their skills all over the US.  For available jobs, to submit your resume, or learn more about working with Artisan Talent, contact us here.
Connect with Us
Linked In| Glassdoor| Facebook | Twitter | Instagram | Pinterest