Social Media Meltdowns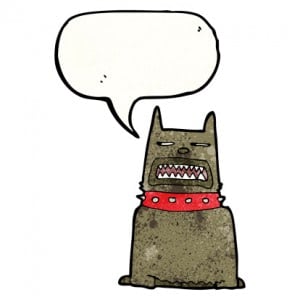 Social media for small business can help drive customers your way – or it can help drive them far away, depending on how you handle it. While one adage says that all publicity is good publicity, you may be wont to argue that one when you check out what happened to a Scottsdale, Arizona, eatery called Amy's Baking Kitchen.
What Happened with Amy's
Amy's Baking Kitchen has suffered plenty of negative publicity over its social media gaffes, one that started over a bad review a disgruntled customer posted on Yelp and another that stemmed from their confrontational appearance on Gordon Ramsey's Kitchen Nightmares show.
We covered details on the Kitchen Nightmares social media meltdown in our article One Brand's Lessons on How Not to Run a Social Media Campaign. But we didn't mention this wasn't the first time the eatery's owners Amy and Samy Bouzaglo enacted despicable tactics on social media.
The Yelp review that prompted Amy's first social media meltdown accused the restaurant of serving up reheated pizza another patron initially ordered but didn't want and using store-bought pizza dough instead of making it from scratch. The Phoenix New Times posted a copy of the review, in which the patron also mentioned he was ignored after he was asked if he enjoyed his pizza and he said no.
Amy's social media account exploded in a firestorm with a series of posts that accused the patron of being a sent by a competitor to trash Amy's reputation and calling all Internet posters "sh*ts."
Nightmare
Amy's postings following the Kitchen Nightmares episode were equally as horrendous, as were the owners' actions in the aftermath of the tirades. The company tried to weasel out of the mess by saying someone had hacked into not only their Facebook account, but their Twitter, Yelp and website accounts as well. They claimed to be working with cops and FBI to get to the bottom of it, insisting " We did not post those horrible things."
Even if that were true, the entire scenario has left a mark no social media campaign may now be ever able to fix. The business managed to break at least eight social media etiquette guidelines, most of which stem from common sense.
What You Can Learn NOT to Do Thanks to Amy's Baking Kitchen
Small businesses should never use social media to:
Rant and rave
Post comments in all caps, which makes it appear you are YELLING
Attack others
Hurl accusations
Resort to name-calling and taunts
Use foul language
Act haughty, better-than or dismissive toward others
Fuel a nasty, hate-filled rampage by responding and attempting to defend yourself
Damage control, not more damage creation, should be the next goal up if your small business is ever the target of widespread attack. Mashable.com reminds it's also better to say nothing than to keep adding fodder to a hate-fueled fire.
Now no matter how delicious Amy's pizza may ever be, the business will still leave many people with a very bad taste in their mouths. Contact us today to learn more.
Thank you for reading our article on social media meltdowns. Heres how to run a social media campaign.
Ryn G is a freelance writer available on WriterAccess, a marketplace where clients and expert writers connect for assignments.
___________________________________
Artisan Talent is a Digital and Creative Staffing Firm placing talent in jobs perfectly matched with their skills all over the US.  For available jobs, to submit your resume, or learn more about working with Artisan Talent, contact us here.
Connect with Us
Linked In| Glassdoor| Facebook | Twitter | Instagram | Pinterest