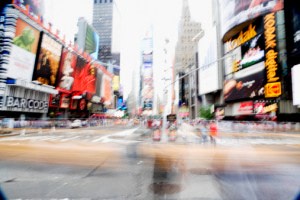 When you think about Pepsi or Coca-Cola, you automatically think about soda, right? That's the power of decades of strong branding in action. Both companies have spent countless years developing a brand identity that represents their products' purpose, reputation and value. Even without decades of constant definition and refinement, a brand identity is a powerful weapon to have in your arsenal of business tools.
Whether you're a freelancer looking to stand out from the competition or if your organization is in need of a distinguishing mark, Developing Your Brand ID gives you a powerful advantage. A well-designed and easy-to-recognize brand fosters client loyalty and distinguishes your services from others, but it takes time and plenty of careful consideration to create the ideal brand identity.
Creating a Clear Brand Identity from Scratch
Before you set about attempting to create a brand identity, you might want to sit down and conduct a "SWOT" analysis to get a feel of your company's position within the marketplace. During a SWOT analysis, it's important to identify:
Strengths that give you or your organization an edge over competitors
Weaknesses that leaves you or your organization at a disadvantage
Opportunities that can be taken advantage of
Threats that could possibly harm you or your organization
After clearly understanding these four critical points, it's time to focus on developing your brand identity. Developing a brand is more than just creating a fancy logo for business cards and letterheads. There are five distinct attributes to consider as you create a clear and concise identity for your products and services:
Vision statement – In one sentence, identify your most important products and services, along with those you'll never offer. Ask yourself how customers would describe your brand and whether they would find unique about your business. Finally, ask yourself where you want to see your organization in five years' time.
Mission statement – This one paragraph defines the goals of your organization, what it does to achieve those goals and explains why your clients should turn to you for their needs.
Essence – As explained in Kirk Phillips' The 9 Criteria for Brand Essence, this is essentially how you (and eventually your clients) think and feel about the brand. For example, Apple has a "cool" essence because its products and brand are both seen as cool.
Personality – Is your business light-hearted and friendly or is it down-to-earth? Whether it's playful or serious, your brand identity should reflect the personality of your organization.
Brand positioning – In one or two sentences, define what your brand promises, how it can deliver, its difference from the competition and how it will benefit clients. This should speak to the target market segment.
Don't forget about harnessing the power of social media through Twitter, Facebook and other outlets. After all, being seen and heard is what branding is all about. An effective social media campaign can help expose your newfound brand identity to millions of people around the world, creating a diverse audience and quite possibly some interest in what you or your organization has to offer.
Contact us today to learn more about Developing Your Brand ID. You'll be surprised with what you find out about creating your own brand identity.
___________________________________
Artisan Talent is a Digital, Marketing and Creative Staffing Firm placing talent in jobs perfectly matched with their skills all over the US.  For available jobs, to submit your resume, or learn more about working with Artisan Talent, contact us here.
Connect with Us
Linked In| Glassdoor| Facebook | Twitter | Instagram | Pinterest