If you're one of those people that loved coloring in kindergarten or doodling in high school, you may have a future as an Illustrator. Illustrators create still drawings for all kinds of venues, from newspapers, magazines, and books, to online ads, packaging, and even greeting cards.
What Does an Illustrator Do?
Illustrators sit around all day making commercial art, but they can work on a variety of projects or specialize in one area. Some of the types of illustrations these creative professionals may create could include medical art, graphic design for advertising, children's book art, and more.
Are Illustrators Freelancers or Full-Time Employees? How Do They Work?
It's rare to find an Illustrator in a full-time traditional role outside of an advertising agency or publishing house, but there are hundreds of freelance Illustrators just waiting to be commissioned. Freelance Illustrators build their client base project by project, expanding their portfolio while staying on top of the latest tools and technology and mixing both.
Some of the types of projects Illustrators work on include:
Book illustrations
Book jackets
Catalogs
Computer games
Diagrams for instruction manuals
Film animation
Giftware
Greeting cards
Magazines
Newspapers
Packaging
Phone apps
Posters
Storyboards
Training manuals
T-shirts
Websites

Illustrators begin their design by working out the details of the project. This includes understanding the concept of the art and who the target audience is. If the Illustrator is freelance, they'll talk about payment; both full- and part-time Illustrators must understand their deadlines for the work ahead. Many times they will mock up the image before working on it and seek approval from the stakeholder on the project. This usually necessitates going to and from the drawing board to work out their ideas with the client.
An Illustrator may also work with software to create the artwork or to scan in their sketches and then color and refine the finished product. They may work in black and white or color and with or without computers, and with paint, pencils, or other drawing tools.
Illustrator Skills Needed
An Illustrator interacts with their customer, which could be an author or editor, or another designer. To do this well, Illustrators need a solid mix of skills that they can put to good use.
A good Illustrator must be:
Creative and imaginative with an eye for color, balance, and layout
Able to create a drawing that expresses an idea or concept
Excellent at drawing, sketching, and painting skills
Solid on photography skills
Familiar with IT and design software
Great negotiators
Producers of clean, crisp, eye-appealing designs
Fluent with verbal and written communication skills
Excellent at taking a concept and turning it into a graphic
Great at problem-solving skills
Patient and have emotional stability
Adaptable enough to handle concept changes without getting frustrated
Self-motivated
Intensely focused
Deadline-driven
Visionary
Able to see close detail and have good hand-eye coordination
Savvy with solid artistic skills
Depending on the specialty or project, the Illustrator may need an understanding of medicine or science or even how mechanical things work together. For example, if the Illustrator creates medical school textbook drawings, they may need to know human anatomy or understand some of the mechanics of cell structure. If they create dental textbook drawings, they'll need to know about oral hygiene or dental bone structure. Perhaps the Illustrator is working on flora and fauna; an understanding of botany would be important.
Illustrators are first and foremost artists, although their art usually has a commercial flair.
Most Illustrators specialize in one area and perfect their art by honing their skills. They should be interested in the visual arts and have a creative, inquisitive attitude toward each new project that keeps their ideas and attitudes fresh.
Suggested Software Proficiency for Illustrators
You've heard of Norman Rockwell. Some Illustrators today still don't use computers, but this is becoming increasingly rare. There are all kinds of software programs that Illustrators can use; normally, an Illustrator will find one or two and stick with their favorites.
Some of the software that an Illustrator may use includes:
Adobe Photoshop
Adobe Illustrator
Affinity Photo for iPad
ArtRage 5
Autodesk SketchBook 8.4
Corel Painter 2018
CorelDRAW 2017
Inkscape 0.92
Moleskine Smart Writing SEt
Today, Illustrators may use a graphics tablet, a piece of computer hardware designed specifically for these creative professionals. These tablets typically have a pen so the Illustrator can draw directly on the screen. There are also apps that can do everything from boosting your creativity to uploading pictures for editing, or even 3-D design.
Conversely, the Illustrator may choose not to use any of these software programs, instead hoping to go old school with some paint or a set of pens and pencils. Over time, each Illustrator develops his or her own styles and specialty areas. Sometimes Graphic Designers share a similar skill set and vice versa.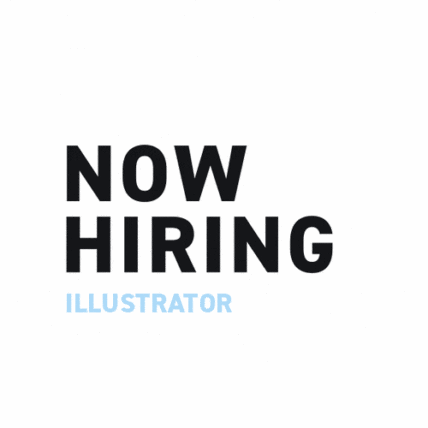 Find Your Illustrator Here
Not all Illustrators are created equal. How will you find the right creative talent to fit your creative project? Artisan Talent can help you find the perfect match. Contact us to discuss how Artisan's creative employment team can help find you find the Illustrator of your dreams with just the right mix of skills for your next project. (click here).
If you're an Illustrator looking for greener pastures, we have the projects to get your creative juices flowing. View our creative employment agency's list of available opportunities or submit your resume (click here).