When you combine manufactured items with creative design, you get an Industrial Designer, a creative professional with a unique skillset steeped in engineering and graphics. It turns out that our refrigerators and other household appliances, cars, or any other gadgets require an Industrial Designer to make them sleek, appealing, and user friendly.
But it's more than that. Industrial Designers work closely with consumers to figure out what makes one product easier to use than another – and how a product design could keep a consumer coming back for more.
It's a tricky job, but a good Industrial Designer can make a manufactured product "cool" or "sexy" enough to make you want to buy it. That makes these professionals in pretty high demand for manufacturing companies, retailers, engineering firms, and advertising agencies.
Skills Industrial Designers Need
Industrial Designers are good at translating technical hardware into visually appealing consumer goods. They may do this by drafting creative ideas or creating prototypes or other visual models of a manufactured product. Their ultimate goal is usually to create an industrial design that maximizes the strengths of a particular product.
To do this, an Industrial Designer looks at the materials used in production and the cost involved and makes suggestions for ways to improve the product. They collaborate with engineers, UI software developers, product developers, marketing analysts, and manufacturers to create items that are easy to use and visually appealing.
Industrial Designers also have a hand in figuring out which features and benefits would sell a particular product and then provide input on marketing plans to highlight these attributes.
Some Industrial Designers specialize in one field, such as healthcare equipment or consumer electronics, or furniture. What's tricky is to apply a company's branding to a product; an Industrial Designer spends a lot of time determining how the "look" of a company's brand should carry across a line of products. For example, Apple has a certain look tied to their phones, watches, and computers. If you put an Apple computer in a pile with a bunch of PCs, you could probably still spot the Mac. An Industrial Designer probably had a hand in the sleek branding that comes with their devices.
Some of the skills you should look for in a good Industrial Designer include:
A knack for hardware, tools, and machines
Practical, yet creative
Meticulous attention to detail
Able to concisely articulate a concept
Good collaboration skills
IT skills
Original and imaginative
Excellent at translating an idea into a design
Good with computer software
Comfortable in a manufacturing environment
Great interpersonal skills
Persuasive and logical
Market savvy ‑- instinctively understands what sells
Analytical and artistic
Good at drawing/mechanical drafting
Troubleshooting expert
Industrial Designers must be good at problem-solving; they are also sometimes called upon to fix product deficiencies or tweak an existing product design to make it more "sellable."
Suggested Software Proficiency
Industrial Designers are good at sketching out schematics and ideas for how a particular product should look. Often these sketches are rendered in 3D software that takes a product idea and makes it concrete. An Industrial Designer should have skills in CAD software for 3D design or computer-aided industrial design (CAID) software, which tells the machines used in manufacturing how to build the product.
Some of the other kinds of software that Industrial Designers use include:
Industry-specific modeling software such as Autodesk Inventor, Autodesk Alias, Siemens NX, or Rhino
There are also programs like TinkerCAD—this program is a great tool for CAD, particularly for beginners in the field
For more advanced CAD: OpenSCAD, ImplicitCAD, or AutoCAD
Blender and FreeCAD are open source programs for 3D models
123D Design is a free program that Industrial Designers often use
SolidWorks is used for mechanical design
Adobe Illustrator
AutoCAD
The best modeling software has built-in features that calculate materials as part of the design process, documentation features to communicate functional details of the design, and other features that make a complicated process simpler.
The type of software used really depends upon the industry – and the industry standards. These programs are very expensive and sophisticated, but an Industrial Designer should know a few to stay current in the market. You'll find that each Industrial Designer has a few favorites – and, as you might imagine, preferences differ by the individual.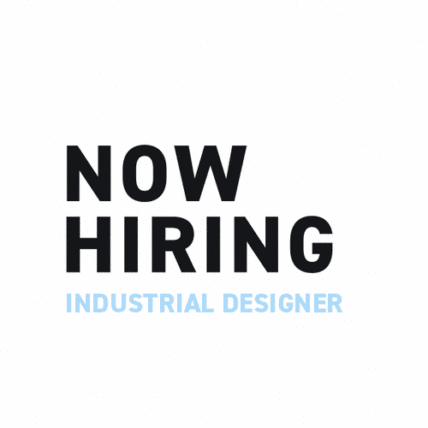 Find Your Industrial Designer Here
Finding the right Industrial Designer for your industry doesn't have to be hard. Artisan Talent has already done the work of screening top Industrial Designers for your firm. All you need to do is get in touch. Artisan Talent can help you find the Perfect Match.
If you're an Industrial Designer looking to make a switch, we can help ease your transition. Call us to talk with a talent counselor about your skills. You can also view our creative employment agency's list of available opportunities or submit your resume.