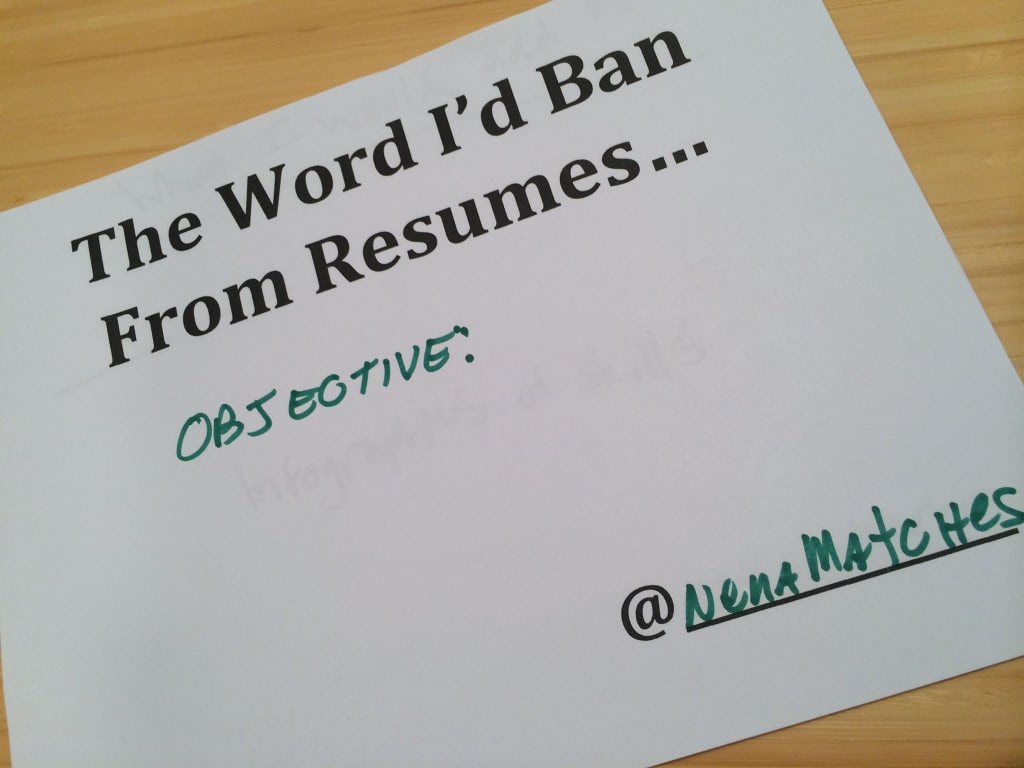 Does you need a resume objective? What about a summary? The modern resume seems to be in an eternal, ever-changing state of flux. What everyone thought was an absolute essential inclusion yesterday is suddenly old news, superfluous, and in some cases a bad idea. But what about the resume objective? It may not fall into the latter category of "bad" – but according to a study that asked more than 70 employers what they thought, resume objectives are now seen as a total waste of space. Just ask Executive Account Manager at Artisan Talent, Nena Gersch.
Why exclude a resume objective?
Understanding why only requires you to take a straightforward look at what a resume objective's "objective" really is. It's essentially your chance to put forth an opening argument stating why you're submitting your resume in the first place. But when you think about it, isn't that obvious? You're saying, "I'd like a job please." Sure, lots of people take creative approaches to writing objectives, using them as opportunities to make their prospective bosses aware that they know a bit about the company they're applying for. But according to the vast majority of human resources specialists and hiring managers today, objectives are frequently glossed over or not read at all.
What to include instead of a resume objective?
Does this mean simply hitting delete will instantly elevate your resume? Not necessarily. While less is more, you still don't want to waste a good opportunity to include other information that would be more beneficial.
Here are a few suggestions on what to add in place of that objective you just backspaced over.
A brief testimonial from a previous employer: The best place to find fodder for testimonial snippets are within letters of recommendation written on your behalf. Grab a compelling sentence and put that in place of your objective to infuse your resume with a more unique and "human" feel.
A handful of concise bullet points: Speak to your key skills and professional characteristics.
Your education: Why not place it front and center. If you graduated with top honors – especially if that graduation took place at a prestigious university – letting a hiring manager know straight off the bat could help push your resume to the top of the pile.
Skills: Have a set of hot, in-demand skills like social media, eCommerce, or proficiency in ALL the Adobe CS products? If they're related and necessary to the job you're applying for, pop them up top proudly.
What's next for resumes?
The moral of this story? Keep your resume file handy and be ready to update it at a moment's notice. You never know when industry standards are going to change.  But you certainly want to be able to take advantage of those rapidly morphing trends. This helps you to maximize your chances of getting noticed among the innumerable legions of other job applicants. Need more help? Contact us today to learn more about how you can make your resume pop or apply online to a job you've been looking for with that new, objective-less resume.
Keep Reading about Resumes:
Words our Recruiters Would Ban From Resumes
23 Quick Tips for a Better Resume
How Many Pages Should Your Resume Be?
Easy Life Hacks for Your Resume