Is Specialized Talent Recruitment the Employment Tool of Tomorrow? Artisan Talent Answers That Question on Worldwide Business with Kathy Ireland ®
Tune into Fox Business Network as sponsored programming and Bloomberg International on Sunday, May 15, 2016. See market-by-market listings below.
(Los Angeles, CA, May 12, 2016) Worldwide Business with Kathy Ireland® is pleased to announce a new feature story highlighting creative ways that companies in the Creative, Marketing, and IT fields are using to find the perfect employees. This story features an interview with the Bejan Douraghy, CEO of Artisan Talent, a leader in creative staffing, meeting the unique needs of companies in a variety of industries.
Due to an increasing demand for employees with very specific skill sets and a shrinking pool of talent, there is a growing market for recruitment firms with a tight focus on specific industries. Artisan Talent uses a blend of high-level analytics, as well as in-depth personal interviews in order to identify and match talented people with the right company.
Recruitment Firms
Recruitment firms like Artisan Talent really function more like a talent agency than the recruitment firms that many employees are familiar with. Rather than simply reviewing resumes and sending a flurry of candidates to a client, boutique talent agencies like Artisan Talent are using dedicated staff to identify the specific needs of a company. In addition to identifying what the company needs from its staff, it also looks at upcoming projects, budget constraints, and many other factors.
By focusing on specific industries and keeping the specific needs of their clients at the top during the recruitment process, Artisan Talent is able to match their clients with jobs that are a good fit for both the employer and employee. The company has won multiple awards for its approach to staffing, as well as the loyalty of many of its major clients over the past several decades.
Freelance Talent
As freelance talent continues to be a growing part of the workforce, more companies will find themselves needing to rely on boutique staffing agencies. According to JL Haber, Vice President of Programming, "Artisan Talent is an industry leader in staffing and recruitment. Their unique approach to finding qualified talent is the future of recruitment."
To learn more about Artisan Talent, tune into Worldwide Business with kathy Ireland® on Fox Business Network as sponsored programming on Sunday, May 15, 2016 at 5:30pm EST and Bloomberg International at 7:30am GMT, 10:30am D.F. and 2:30pm HKT.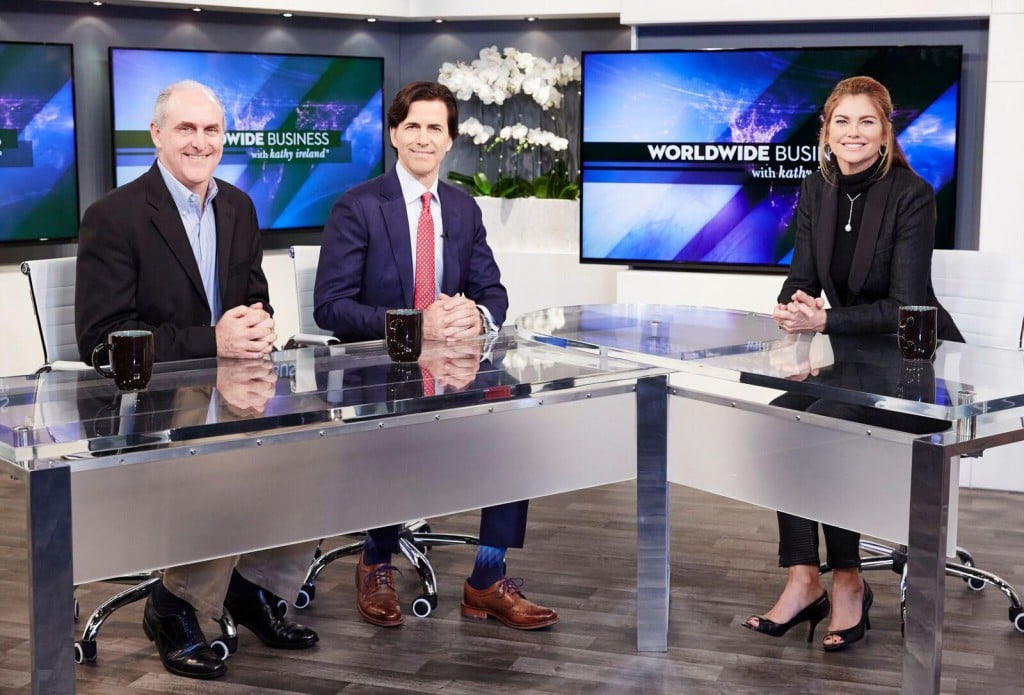 About Worldwide Business with kathy ireland®
Worldwide Business with kathy ireland® is a weekly business television program featuring real-world insights from corporate executives from all over the globe which can be viewed on Fox Business Network as part of their sponsored programming lineup, as well as internationally to over 50 countries on Bloomberg International.
Visit www.tvwwb.com for detailed airing schedules or check your local listings.
___________________________________
Artisan Talent is a Digital, Marketing and Creative Staffing Firm placing talent in jobs perfectly matched with their skills all over the US.  For available jobs, to submit your resume, or learn more about working with Artisan Talent, contact us here.
Connect with Us
Linked In| Glassdoor| Facebook | Twitter | Instagram | Pinterest