If you're already a product manager who works on the development of apps or general UX, you might want to look into advancing your career into working with AI products. There are many transferable skills and you'll be able to dive deeper into the exciting world of AI.
Some of the responsibilities an AI Product Manager is responsible for include:
Taking the lead on developing AI products with a clear vision, strategy and understanding of business goals.
Crafting a timeline of development, testing, and eventual deployment of AI products while helping teams to stay on track.
Intuitively prioritizes and de-prioritizes products based on business needs and ensures that all teams are up-to-date with these needs.
Knowing how to take feedback, whether from business partners or customers' experience, and use it to improve AI products.
Scheduling ongoing maintenance for current AI products to help ensure they're at the top of their game in a competitive landscape.
AI PRODUCT MANAGER SKILLS NEEDED:
You'll find that much of your foundational knowledge as a product manager will be essential in moving into a role working with AI. Here's a rough outline of the skills needed to be competitive in the AI market:
Bachelor's degree preferred, having studied some mixture of business, marketing, communications, statistics, engineering, and/or data science.
Even if you don't have a data science degree, you can gain this experience on the job. To work with AI, at least two years working as a product manager in tech is a plus.
Be able to work on multiple product timelines at once.
Be able to form a budget, get approval, and stick to it for each project.
Know how to be flexible and reassess on various products. You are the strategic type who takes initiative in bringing products to life or changes course based on what's best for the business.
You'll need to be well-versed in technical knowledge to be able to suggest and manage the best course of action for your team. You can gain this knowledge through online courses and job experience.
Is familiar with the AI tech world and knows how to stay ahead of the competition.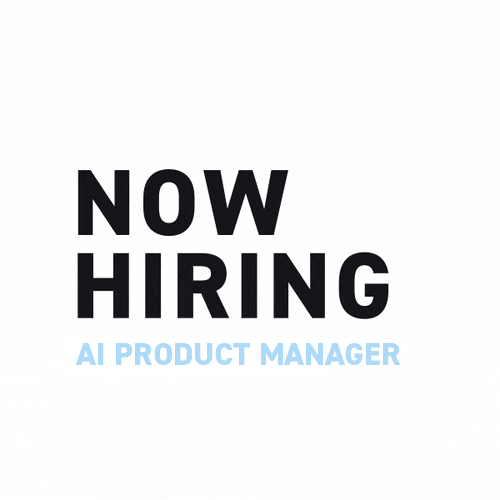 AI PRODUCT MANAGER SOFTWARE PROFICIENCY NEEDED:
Be familiar with all Machine Learning Types so you can know which to deploy for each product.
Understand AI technical concepts.
Be comfortable with an array of project management software so you can seamlessly integrate into any company.
Be able to create presentations for various technical and non-technical audiences.
Other AI Job descriptions:
AI DATA ENGINEER |  AI ETHICIST |  AI PROMPT ENGINEER (OR AI QUERY WRITER) |  AI TRAINER
Sources:
https://www.indeed.com/jobs?q=AI+Product+Manager&l=&from=searchOnHP&vjk=201dfc30e3ad1b61
https://www.toptal.com/product-managers/artificial-intelligence/ai-product-manager#:~:text=An%20AI%20product%20manager%20leads,artificial%20intelligence%20or%20machine%20learning.
https://www.indeed.com/jobs?q=AI+Product+Manager&l=&from=searchOnHP&vjk=f5d1221f6dd6c273
https://www.toptal.com/product-managers/digital/ai-overview
https://www.toptal.com/product-managers/artificial-intelligence/ai-product-manager