For someone who wants to make a living as a Writer, it's important to think about what kind of career you want. The world is filled with content these days, but the type of content and where the content is published helps define the job.
For example, a Fiction Writer certainly isn't in the same genre as a Business Writer. But there are subtle nuances within these categories as well. Fiction can be romance or horror, and business writing could be just in the digital space, or in print and digital. A Digital Writer is different from a Copywriter, but there are also Proposal Writers and Marketing Executives that write in all kinds of venues.
A Digital Content Writer specializes in writing on the Internet. Since everyone needs online content, you'll find these pros in full-time corporate roles, in startups, or freelancing. This isn't a journalism job per se, although digital trends happen just as fast as news stories.
One thing we do know is that a good Digital Content Writer can carry off an article or content piece on almost any topic.
Digital Content Skills Needed
Digital Content Writers are particularly adept at writing to suit the space they're posting in. For example, writing an email blast is certainly not the same as an article on Medium or LinkedIn. While writing digital content means that you can write for the Internet on any screen or platform, you should know what the audience is looking for. It could be a YouTube script or a business blog, a social media post or a whitepaper. No matter what the deliverable, a Digital Content Writer must know how to maximize the reach of the creative piece that they're crafting. This is an important and marketable skill that every Digital Content Writer should have. The goal, after all, is to cut through the Internet clamor and generate a higher click-through rate. So, understanding their venue and audience is one of the top skills of a good Digital Content Writer.
Check out the other traits found in a Digital Content Writer:
Call us Captain Obvious, but creativity is crucial to this role. Verve must bleed through the language; otherwise, the content will be like a tree falling in the forest.

A grasp of the native language they're writing in. Understanding the patois of a particular region is just as important as being able to sift through industry jargon.

Speaking of language, a good Digital Content Writer must be a solid author. In the business space, you don't have to be Hemingway, but the copy needs to be as fresh and as grammatically free of error as possible. While most digital copy goes through a

Copy Editor

before being published, the Digital Content Writer should do their best to make that job easier.

Along the same lines, a Digital Content Writer must know how to make the writing as visual as possible. No matter who's in the audience, a story is more engaging when you paint a picture they can imagine.

Flexibility is very important to a Digital Content Writer, in part because the venues they write in change quickly and often.

Most business content is designed to sell something, so the copy crafted by a Digital Content Writer may not be "salesy" in tone, but believe us – everyone is selling something online.

Research is extremely important to business writing, so the Digital Content Writer should know their way around a search engine query while having good reading comprehension to track down the salient parts of what they find.



Additionally, the Digital Content Writer must be deadline-driven and able to pick up on the voice of a particular industry. They must be able to handle the stress of being creative on demand; there is nothing free-floating about this particular creative craft. Above all, Digital Content Writers pump out copy on demand, something that other creative fields may not do.
Suggested Software Proficiency
A Digital Content Writer should know a couple of word processing programs to start. Usually, that's Google Docs or Microsoft Word. That part is easy. But posting the content may require knowledge of project management software, like Trello or Basecamp, and they may need to know an instant communication platform like Slack to communicate with their team, or be able to upload files to Dropbox, SharePoint, or some other file-sharing platform.
Google Docs

Microsoft Word

Basecamp/Trello/Slack

Dropbox/SharePoint

CMS Platforms
Many times content creators must upload their content to a content management system and know their way around a little bit of layout or graphic design in order to make the content user-friendly. Most of the CMS platforms out there, like HubSpot, for example, are pretty intuitive to use. Generally, the Digital Writer needs to know their way around any kind of software that they need to use to research, write, and post their piece.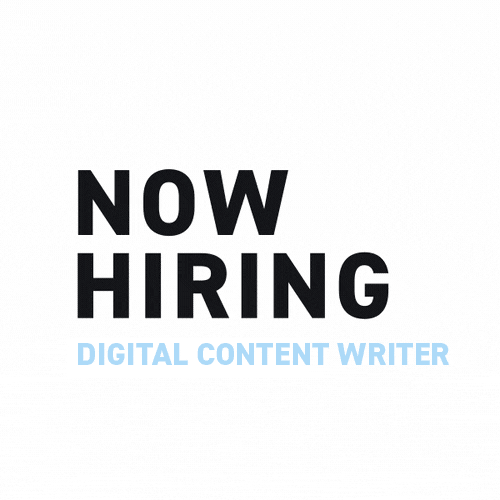 Find Your Digital Content Writer Here
There are a million people that say they want to be writers. But the list of experienced and talented Digital Content Writers is considerably smaller. Artisan Talent has already done the work of screening the best ones for you. All you need to do is send us an email. Artisan Talent can help you find the perfect match (click here to find talent).
If you're a Digital Content Writer, we can take the stress out of finding the new gig. Call us to talk with a talent counselor about your skills. You can also view our creative employment agency's list of available opportunities or submit your resume (click here to find jobs).