A Packaging Designer makes you want to buy it. Think about it — a good package can make a product practically jump off the shelf and into your cart. If you go home, scratch your head and wonder what just happened, blame the Packaging Designer.
A Packaging Designer knows how to make the outside box or container that holds a product so appealing that it draws your eye in a store or on a website. The package must catch your eye, certainly, but it must also share crucial product features that contribute to the item's appeal. This means that Packaging Designers must have an eye for the color wheel and design balance, but they must also learn the attributes of a product and work that into the design.
Packaging Designers are talented creative professionals with a practical bent — they must take into account the realities of shipping (keeping the product from breaking), in addition to making products eye-appealing. Have you ever tried to open one of those really annoying overly plasticized and tied-down packages that hold kids' toys? Blame a Packaging Designer. Or, how about the latest in eco-friendly recycled packages that won't clutter up a landfill? Same thing.
What are some of the skills needed to become a Packaging Designer?
Packaging Designer Skills Needed
Packaging Designers typically work in big retail companies, in the design department of a business, or in advertising agencies. In these roles, they are tasked with collaborating with other designers, product managers, marketing teams, and even end-users. They are responsible for designing the external packaging for all kinds of products – from our personal digital devices or other electronics to food in our grocery stores.
Come to think of it, if a car came in a box, a Packaging Designer would create it. Kidding aside, this does illustrate a good point; no matter the product, if it comes in some sort of packaging, there's probably a Designer behind it.
Some of the tasks of a Packaging Designer include:

Working closely with cross-functional teams to brainstorm and create packaging prototypes

Communicating with stakeholders or end-users to ensure that the packaging conveys the right message

Looking at consumer trends to determine the best elements for design

Working hand-in-hand with

Copywriters

, Analysts,

Graphic Designers

, and

Marketing Execs

to design packaging prototypes based on feedback from these professionals — they should also work with consumer safety or product-related groups to ensure their packaging is safe

Presenting a design that they've created for everyone's feedback, tweak the packaging and do it all over again
What are the skills a Packaging Designer needs to do the job well?

Design skills, of course, including the ability to

think outside the box

(pun intended) to craft packaging that appeals to a target audience

Extremely creative but with great attention to small details

An understanding of different types of packaging materials

Organized and able to work under deadline pressure

Good collaboration and communication skills

An understanding of the rules that govern the products in their industry. For example, if they design food packaging, the Packaging Designer should understand food safety rules

IT software skills

Strong team player

Innovative

Emotional intelligence and patience

Common sense

Sales skills to help present an idea to a group of stakeholders

Enthusiasm and energy

An understanding of the latest consumer and digital trends

Excellent problem-solving and troubleshooting skills

Research skills; able to understand what motivates a target audience to buy

Good understanding of marketing and brand development
Understanding of Industry Norms
Packaging Designers must understand the impact of what they're creating. This means they must understand the cost per unit of different types of packaging materials. They should be aware of packaging imperfections that could lead to a product recall. Today, the types of packaging are rapidly changing. For example, smart sensors, which are internet-enabled tracking devices, are being installed in some packaging. Good Packaging Designers will stay on top of these types of trends.
Packaging Designers may also be called upon to analyze existing packaging and come up with a new and more cost-effective way to sell more products at a lower production price point.
Suggested Software Proficiency
Packaging Designers may use a simple pad and paper to sketch out their initial ideas but they usually gravitate to prototyping software or 3D design programs to really drive their ideas home. They may need photography skills to create package images.
Some of the software that a Packaging Designer may use includes:

Adobe Creative Suite including Illustrator, Photoshop, or Acrobat

CS5

MS Office

Corel Draw

ESKO ArtiosCAD

3-D modeling programs like SolidWorks or Autodesk Inventor
Packaging Designers generally have a few favorite types of software that fit within their industry. They use software to prototype an idea, software to design graphics, software for test molds – and more.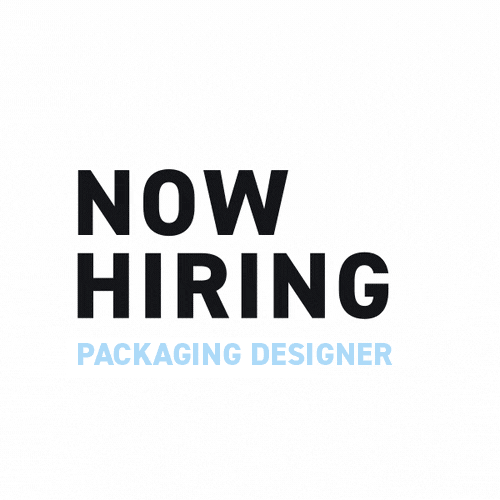 Find Your Next Packaging Designer Here
Artisan Talent can help you find a talented Packaging Designer to improve sales of your products. Contact us to discuss how Artisan's creative employment team can help find you find the best talent with the right mix of skills and experience. (click here to find talent).
If you're a Packaging Designer looking for greener pastures, we should talk. View our creative employment agency's list of available opportunities or submit your resume (click here to find jobs).