There are two clues in the title that should tell you what a Web Content Specialist does. First, that they write copy, or content, and second, that the content is published on the web. What do you need in a Web content specialist Job description?
There are all kinds of writers out there. However, how they craft their content depends on where it's going to be shared. We know that webpage content should be written differently than what the reader would find in a white paper, blog, or sales collateral. That's because the natural speed with which we surf the web requires a webpage's language to be both enticing and succinct. With just a few seconds to capture visitors' attention, the copy found on a website must be engaging enough to slow the person down long enough to sell to them.
The Web Content Specialist is tasked with creating the content that promotes a brand. They are usually responsible for creating and implementing a content plan and the copy that is posted on a website. Many times, they're also tasked with creating social media posts to promote that website and its content.
The Web Content Specialist must understand search engine optimization (SEO) and social media. They must be able to craft content that optimizes SEO, as well as create social media posts that attract followers. The content they write could include anything on the web. The Web Content Specialist must be able to grasp the requirements of each of these mediums in order to be successful.
A Web Content Specialist must be able to craft content, whether it's home page copy, a blog, or a video, and combine it with visual elements in order to keep people interested and coming back for more.
Skills Needed
The Web Content Specialist is able to take the requirements and vision of a particular team and actualize it in the digital space. He or she must also hold those teams accountable to web publishing and content standards. But first and foremost, the Web Content Specialist must understand the unique needs of their target audience.
To be effective in this role, you must be proficient in graphic design, as well as the crafter of killer content. The Web Content Specialist must have a strong eye for the most effective website design and a strong ear for well-written, SEO-driven content. They also must be amazing editors that squash grammatical errors before the content goes live.
The Web Content Specialist job consists of writing copy for the web or editing content from other writers. It also includes corralling cross-departmental teams to receive their input on that copy, and it may include reaching out to customers or other focus groups to figure out what entices them to visit your site.
Because websites should be living expressions of a company's brand, website copy, including blogs and white papers, should be updated consistently. The Web Content Specialist may monitor discussion posts on the blog. They may also manage comments from customers on social media.
It's a big job but someone has to do it. That someone is the Web Content Specialist.
Some of the important skills required to do this work include:
Great communication skills, both in writing and verbal communication

Good at proofreading for errors

Extremely creative with an eye for layout and design

A strong strategist that understands the why behind the copy

Detailed and meticulous with great follow through

Organized and efficient as they seek to marshal the resources to build a site, whether it's a

Web Developer

,

Videographer

, or

Digital Marketing Manager

— or all three

Leadership skills that make them good with people and patient while gaining consensus on the brand voice

A good researcher, as they build content or look for ways to enhance the website

Able to work within the frameworks of the various interdepartmental business processes while remaining highly creative

A consumer of web content themselves; they know the medium and what techniques are most effective for engaging consumers

Able to test the various website elements by seeking and gaining user feedback

They must understand the user experience for their brand

Can develop content for complex, efficient websites quickly

They must be a good editor of written content

Flexible while being a strong motivator of people and outcomes

Great troubleshooting skills

Good analyst skills because they must look at site analytics to determine what content is attracting more viewers and what is falling flat

Able to handle deadline-driven pressure
The best Web Content Specialists have a strong desire to continuously improve on what they've crafted. They're always looking for new opportunities and ways to repurpose, reuse, and recycle content. They also spend a lot of time looking at the traffic on a website, and then tweaking what's out there to see if the traffic improves.
They must also learn to think like a Marketer or Sales Rep, which will help them create a better website that hooks people in.
Suggested Software Proficiency
A Web Content Specialist likely knows a little (or a lot) of HTML and CSS, two computer coding languages on the front end of a website. They should know some design and graphics programs such as Flash or Photoshop. They should also understand Content Management Systems (CMS) such as HubSpot, WordPress, or Drupal.
A Web Content Specialist must understand Google analytics, A/B testing software, or other tools to measure and manage site engagement. They may need to use e-commerce platforms like Shopify or social media management tools like HootSuite.
Of course, they must know writer tools like Grammarly, Microsoft Office, and Google.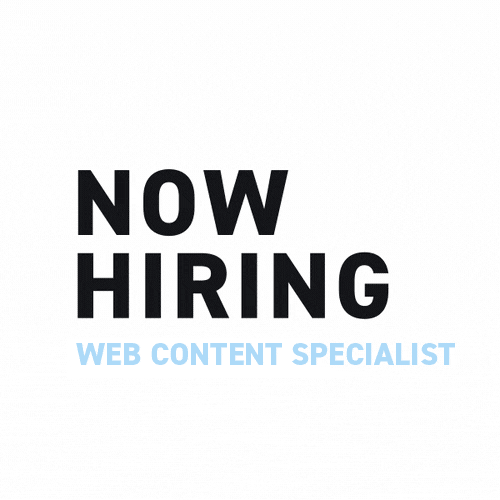 Find Your Web Content Specialist Here
Artisan Talent can help you find the perfect Web Content Specialist. Contact us to discuss how Artisan's creative employment agency can help find you an expert to create an award-winning and engaging website (click here to find talent).
If you're a Web Content Specialist looking for your next opportunity, we should talk. View our creative employment agency's list of available opportunities or submit your resume (click here to find jobs).