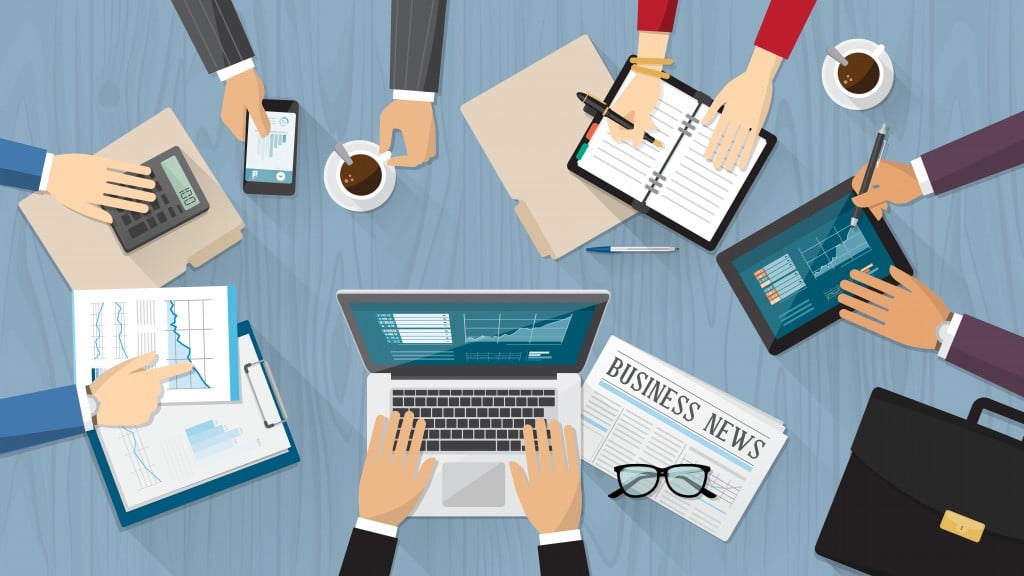 A Creative Art Director might be doing anything from building a website to drawing sketches for a video game, but an Interactive Art Director is probably going to be designing web and mobile content more than anything else, and no matter how good it looks, if it doesn't get your users where they want to go, then you shouldn't expect too much in the way of creative job placement. All Creative Art Directors have final say in the aesthetic presentation of a project, but an Interactive Art Director needs to figure out how to adjust that to the user's needs.
With an increasingly saturated online advertising market more fields in this versatile industry emerge demanding for more specialization. Art direction for online media is relatively rare as art directors normally don't specialize in one particular media. The reason for this newly emerged role however is justified by the fact that a campaign conceptualized for a print or TV format cannot easily be translated into online environments. Time and space constraints are very different and also do technical possibilities offer more than a one-way communication of traditional media. Personalization of messages and social interaction between companies and consumers require an in depth knowledge of technological possibilities. Technology is therefore central in forming concepts online.
What Does an Interactive Art Director DO?
The Interactive Art Director takes the lead role in the research, development, and launch of new web-based products and services for marketing and promoting their company. In larger companies they will supervise a staff of Graphic Designers and collaborate with Web Developers for a range of interactive properties. They'll touch websites, mobile apps, and widgets for social media and potentially coordinate with Product Managers, Marketers, and Digital Strategists.
According to Get In Media:
The Art Director will outline the goals of the project and then create design documentation and prototype procedures that he or she delivers to the development staff. Several iterations are necessary before a final concept is ready for production
The Art Director is responsible for establishing the overall look of the project, while the Interactive Art Director will assign art content creation tasks to the graphic design staff and communicate with web developers to ensure compatibility of design and platform.
Publish staff schedules and account for development hours
Use programs like Photoshop and Illustrator or dictate the production of video and audio
Contract with vendors for the production of assets outside of the department's capabilities
See that the finished property is deliverable on time and present the result for senior company managers
After receiving approval, supervise the launch of the property
Need to Hire an Interactive Art Director?
Whether creating a new style guide, a campaign for an established brand, or a groundbreaking interactive project, Art Directors combine a deep immersion in design principles, an intuitive sense of style, and a full knowledge of markets and technologies to create engaging and unforgettable work. Art Director jobs require a working knowledge of Adobe Create Suite and various coding languages, superb organization and team-building skills, and years of experience in various aspects of the business.
An Interactive Art dDrector should have basic knowledge in online design, copywriting, SEO, and information architecture. They should be able to work in Flash and HTML yet at the same time be able to speak in the same language as clients who normally don't have technological understanding.
Want to Become an Interactive Art Director?
If you're thinking of becoming an Interactive Art Director, the first thing to understand is that you need to have a good grasp on analytics. Being an Art Director is not just a matter of putting together what looks good; it's a matter of putting together what works.
The software will change. You may be using Adobe Flash today and an in-house software tomorrow. You may be using a piece of software that will be obsolete in a year. The software changes, the tools change, but the demand for skilled Art Directors who can turn the raw data of analytics into a compelling design is here to stay. The best advice for someone looking to become an Interactive Art Director is to study software such as the Adobe Suite and Paper Vision. Learn HTML, SEO, and information architecture (IA). Get some real experience in turning data into design.
___________________________________
Artisan Talent is a Digital, Marketing and Creative Staffing Firm placing talent in jobs perfectly matched with their skills all over the US.  For available jobs, to submit your resume, or learn more about working with Artisan Talent, contact us here.
Connect with Us
Linked In| Glassdoor| Facebook | Twitter | Instagram | Pinterest