Should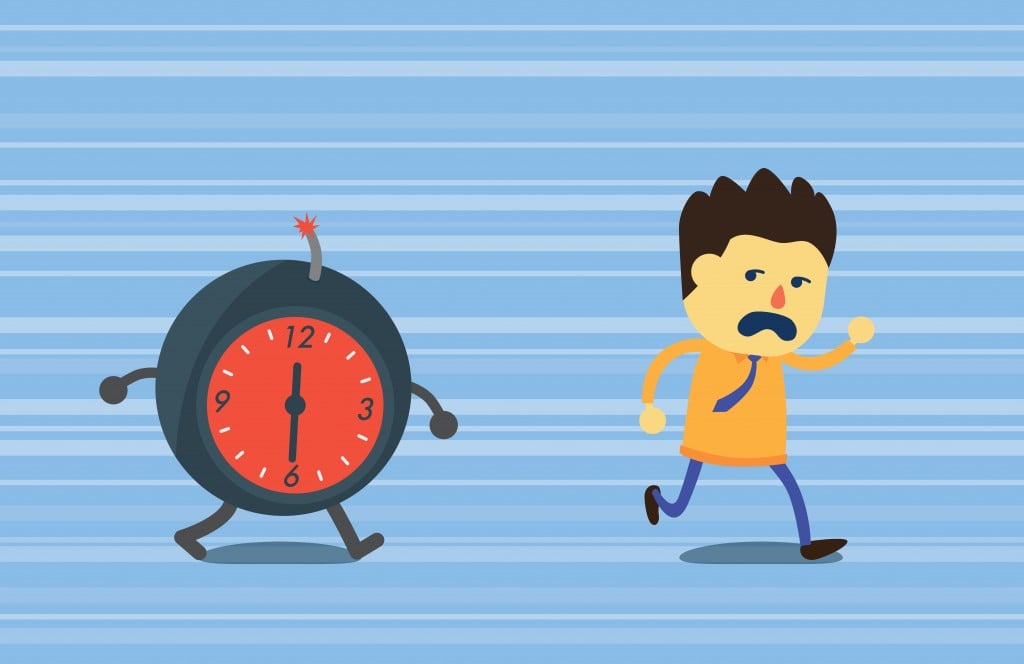 Deadlines are a way of life for many. If you've added to your team to help get the work done and are still struggling, outsourcing work to freelancers is a way to get the work done, but how can you be sure that the work is going to be done on time?
How To Make Sure Deadlines Are Kept: Ask For Updates
The main way to make sure your deadlines are met is to keep in contact with your freelancing team. Ask them how they're doing with their work; if you're only a few days from your first deadline and find one freelancer hasn't started, that gives you a chance to give less work to him in the future or to give that work away to someone else. Most of the time, you'll find your team is working well with you, but there's always a chance you'll end up needing to change the workload based on updates from the team. Need tips on keeping your  freelance team on the same page?
Set an Early Deadline
The earlier you set a deadline, the earlier work should come in. If you're concerned about meeting a hard deadline, create several others that are ahead of schedule. Should a freelancer miss one of the earlier deadlines, ask why. If there's too much work, delegate it out to another person. If you can't seem to get in touch, it's time to give that project to someone else. With a deadline set much earlier than the hard deadline, you can make sure to have plenty of time if the unforeseeable happens. Whether it's a missing freelancer or a person who suffers an emergency and can't complete the project, you need to make sure there's time to get that part of the project done.
Give Them Enough Time
Probably the single most important thing to remember is that freelancers are human. They can only work so many hours a day, and fatigue can set in. Make sure you give your freelancers enough time to complete the work without worrying about missing a deadline. For example, it's fair to ask for 3,000 words a day from a writer, and maybe even 6,000. However, asking from 10,000 or more on a daily basis could cause trouble and even result in the project falling behind as the freelancer has to rest his arms and hands. Remember to only give as much work as is actually able to be completed; most freelancers will have maximum loads they're willing to take in a week.
If you're working on a new project and want to increase your freelancing team, it's time to look for the freelancers who will work best with you. We can help you find your next freelancing team to develop the project you want to complete at Artisan Talent. Contact us to learn more about the talent available today.
Other Posts You Might Like
How To: Create a Freelance Team
Hiring the RIGHT Freelancer
How To: Keep Freelancers on the Same Page
How Delegating Work Among Freelancers Can Keep You On Schedule
Why Would I Hire a Freelance Team?