Our "Back to Basics" series revisits some tried and true marketing techniques! Read on for basic pointers of classic advice paired with new tips and tricks. Today's topic…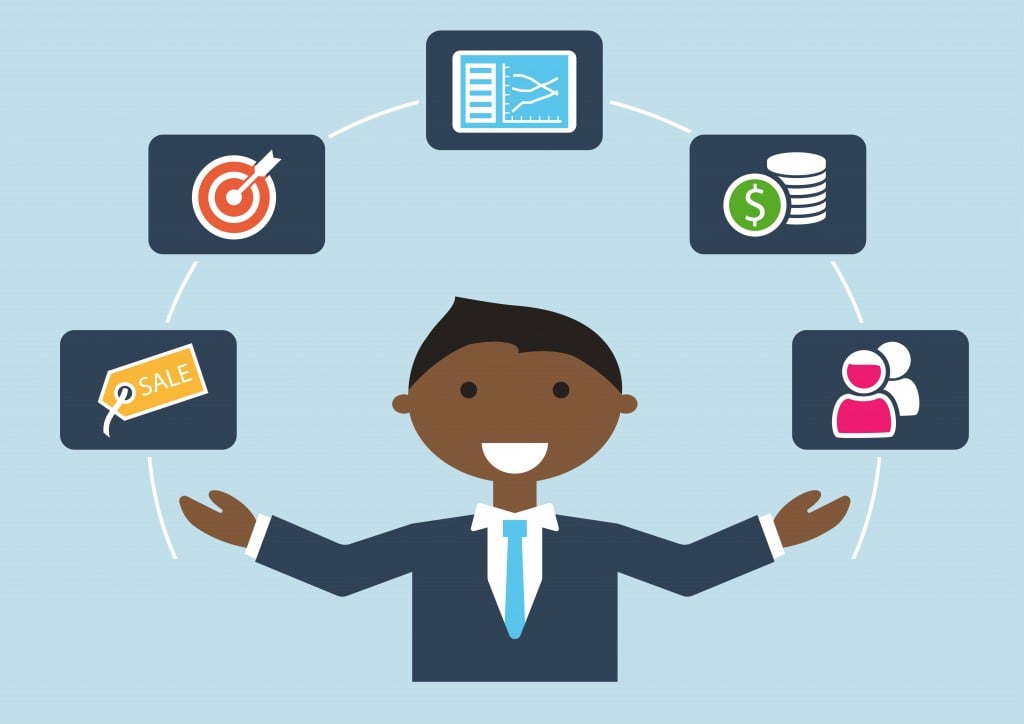 The Art of the
Upsell
Upselling is enticing current customers to increase their spending patterns by adding products or services to an existing order.  It could encompass a car dealership offering vehicle undercoating or the furniture store with a leather protection package. The profit margin on the upsell is usually very high and it takes very little time between offering the service and closing the deal. All the difficult work has been done — the customer has already decided to buy from you. This makes upselling one of the easiest and most profitable of all the potential sales you can accomplish today.
To put it simply: if your business doesn't practice the art of the upsell, you are leaving revenue on the table.
What's a Good
Upsell

?

Let's take a page from the fast food industry. Although they've done an excellent job of bundling food and enticing you to buy more of it, upselling is more than, "Would you like fries with that?" There is true brilliance in the idea of grouping items that compliment each other in order to sell more.

Does your business offer services that are the logical add on to another product? If you have a retail store site, does it make sense to lump items together that should sell together? If you have a hair salon and your customers want shampoo, train your cashiers to make sure the customers understand why conditioner should be part of their hair care regimen.
Upselling

"Old" Customers

Established businesses with a client base that has been with them a few years should note the art of the upsell. Every time you roll out a new product or service, are you letting your established customer base know that you have something new and exciting they should be considering?

Invite these customers to become a part of your "preferred customer club," where an annual fee gives them product discounts or access to special events. The furnace repair industry has adopted this methodology; an annual service contract usually nets you a discount on parts and preferred status when it comes to having someone show up at your doorstep on the coldest winters day.
Marketing Helps the
Upsell
Marketing and creative design can help the business attempting to create the upsell. Traditional high cost techniques like display advertising are one way to get the word out. Store signage could also be helpful. But if you practice database marketing, where you've captured the contact information of your clients, then a postcard mailer or lower cost email could help you up the art of the upsell. Freshening up your webpage is also one way a savvy marketing or creative designer could help create buzz around whatever you're trying to upsell.
Staff Up to Upsell
Need someone to help implement new ideas like these to your existing website? Artisan Talent specializes in providing businesses with short and long term talent. Short term projects could include creating a marketing plan around upselling to existing clients or updating signage in your shop. Or maybe it's time to add a long term Product Manager or Full-time Copywriter to your team.
Contact us today to find the perfect talent match for your business.
Other Posts You Might Like
Back to Basics: Old School Marketing
Back to Basics: Target Audience
Back to Basics: Reaching Your Digital Target Audience
Marketing Tips: Gary Vaynerchuk
Why You Should Be Reading for Pleasure