Hiring professionals and finding the right fit for your Magnet Excellence Team is increasingly challenging in today's tight healthcare labor market. Need help with your Magnet Excellence professional job description? We can help with that. Read on for the five most common types of Magnet professionals!
Looking for Magnet Excellence Professionals?
Artisan Talent has assembled top-notch, experienced healthcare professionals to help you during the Magnet certification process:
What is Magnet Excellence?
This earned recognition is the gold standard of healthcare delivery, coveted by all but achieved by few.
Only about 8% of all American hospitals earn the Magnet designation each year.
These hospitals have achieved the highest level of clinical quality and nursing excellence. , "Magnet Recognition from the American Nurses Credentialing Center (ANCC) is the highest and most prestigious distinction a healthcare organization can receive for nursing excellence and high-quality patient care." Magnet designation allows hospitals to:
Promote a culture of quality in their professional clinical practice
Identify and reward excellence in nursing service delivery to patients
Create and disseminate nursing best practices across the care delivery continuum
What Does Magnet excellence Provide?
Hospitals achieving the Magnet recognition have higher nurse satisfaction, lower turnover, better healthcare outcomes and improved satisfaction scores for their patients. Nursing World lists some of the startling facts about hospitals achieving Magnet status:
These facilities comprise the top echelon in healthcare, with only 378 of the more than 6,000 healthcare organizations ever receiving the recognition
These organizations have a lower risk of 30-day mortality for their patients
The average length of employment for nurses in these facilities is 9.8 years
Nine out of 10 of the best hospitals in the U.S. are Magnet-recognized
Magnet Recognition stems from a rigorous multi-year process achieved through stringent standards set by the American Nurses Credentialing Center (ANCC), part of the American Nurses Association. Magnet Recognition is not a reward; it is a rigorous series of steps necessary to earn the designation. On average, it takes healthcare organizations more than four years to achieve their Magnet designation.
Achieving Magnet Excellence: How to Become Magnet Certified
"While the benefits of Magnet speak for themselves, the journey to Magnet Excellence requires real dedication. By continually evaluating its strengths, weaknesses, and performance in relation to the magnet mode organizations are empowered to make the right change. The result is an environment which inspires nurses to work together, to advance health care for all." – Nursing World
According to the ANCC, the benefits of Magnet Recognition are:
Offering the highest standards of patient care
Business growth and financial success
A staff that feels motivated and valued
To achieve these benefits, healthcare organizations must embark upon an intense journey that takes constant benchmarking and the spirit of continuous learning to achieve the goal. Hospitals seeking Magnet certification must achieve standards of excellence in 35 areas correlated to the quality of care they provide. Once Magnet Recognition is achieved, hospitals must continue to work hard to maintain these standards of excellence in clinical practice.
The Magnet certification process is lengthy and requires extensive documentation. Candidates must produce quantitative and qualitative evidence demonstrating quality of care and clinical outcomes. This documentation is crucial to moving forward in the process and is often where clinical organizations fall short. If they meet the stringent standards and score highly, an on-site visit will occur. After a rigorous on-site review, the Commission on Magnet will review the application thoroughly to determine if the organization can be awarded Magnet Recognition.
Healthcare organizations undertaking the Magnet certification process often partner with Artisan Talent under our Journey to Magnet Excellence program. This is especially true when they often struggle to find the time to complete the rigorous documentation required by the Magnet application.
Artisan's Magnet Excellence Document Team partners with hospitals struggling to complete their application.
We have a long-standing track record to support you in your journey and a portfolio of case studies that illustrate our success in helping nursing teams achieve Magnet Recognition.
We offer teams of creative experts to help hospitals with the documents necessary to apply to initiate the application process. These documents run to hundreds, if not thousands, of pages, typically containing graphs, charts, and tables, as well as extensive content. This large amount of data must be presented in a visually pleasing, logical, and error-free way. Our trained experts can seamlessly integrate disparate reports into a unified branded document that will increase your chances of achieving your goal.  Click here to see case studies
Magnet Excellence Professionals Job Descriptions
Our teams include the best creative talent in the industry who are also skilled in the rigors of Magnet Excellence. Could your team benefit from an extra set of trained Magnet Excellence Professionals?
Artisan Talent provides skilled experts to help you with everything from site visit prep to quarterly performance improvement reporting. We offer Consultants, Project Managers, Graphic Designers, and Production Artists to help your team improve their chances of achieving Magnet Recognition.
Here's what to look for when hiring:
Magnet Excellence Consultant
Having a set of trained Magnet Excellence Consultants on hand could mean the difference between a high application score or a rejection at the first stage of the submission process. A Magnet Excellence Consultant joins your team to create and implement the strategy, structures, processes, and outcomes of your Magnet journey. Whether participating within unit teams, or as part of the steering team or even the writing team, the ME Consultant can provide a set of experienced eyes and a fresh perspective to scrutinize every word and data outcome to ensure that the strongest evidence-based narrative is presented in your application.
Project Manager
The Magnet Excellence Project Manager is the troubleshooter your nursing team needs to complete the certification process. This trained Project Manager will work closely with your Chief Nursing Officer in the oversight and management of your Magnet certification process. The ME Project Manager will create and implement the roadmap necessary to obtain Magnet Recognition via the ANCC's intensive application and vetting process. These experts have knowledge of Magnet standards and excellent organizational, written, and analytical skills. Their goal is to help you achieve your best possible outcome – Magnet Recognition.
Learn more about generic project management skills needed here.

Magnet Excellence Copywriter
The goal of a Magnet Excellence Copywriter is to provide your team with customized content writing designed to present your story to the Magnet Certification Committee. Documenting the most relevant yet succinct and measurable healthcare detail possible is exactly what sets this professional apart from a Copywriter in a non-clinical setting. Taking the documentation and evidence presented by clinical teams and then creating a cohesive narrative will improve your chances of success. The ME Copywriter creates actionable insight from reams of documentation, creating an accurate, interesting, and compelling application.
Learn more about generic Copywriter skills needed here.

Graphic Designer
Applying a cohesive look and feel to the silos of data that make up the Magnet application is an extensive job that requires extensive experience with graphic design tools. The Graphic Designer working on the Magnet application must visually brand the organization across reams of data while highlighting the salient points that build interest and meet stringent criteria. A Magnet Graphic Designer must also be comfortable working across a variety of formats, including print, digital, and video. Like all Magnet Excellence professionals, the Graphic Designer must collaborate well while understanding the needs, wants, and priorities of their healthcare client.
Learn more about generic graphic design skills needed here.

Production Artist
The Magnet Excellence Production Artist has the job of compiling information and bringing it to life on the page or screen. This professional has strong typographic and layout skills and is highly organized and methodical in their effort to present your data in the most logical and eye-appealing method. Production Artists work in tandem with Graphic Designers to manipulate images and make them production-ready, no matter the initial format. Preparing the final Magnet application document for print or electronic transmission is the imperative that drives this professional to help you finally complete the process.
Learn more about generic production artist skills needed here.
Need to Hire Magnet Help?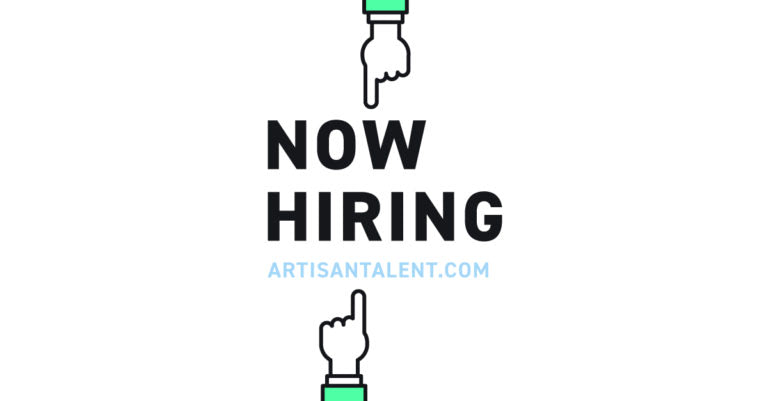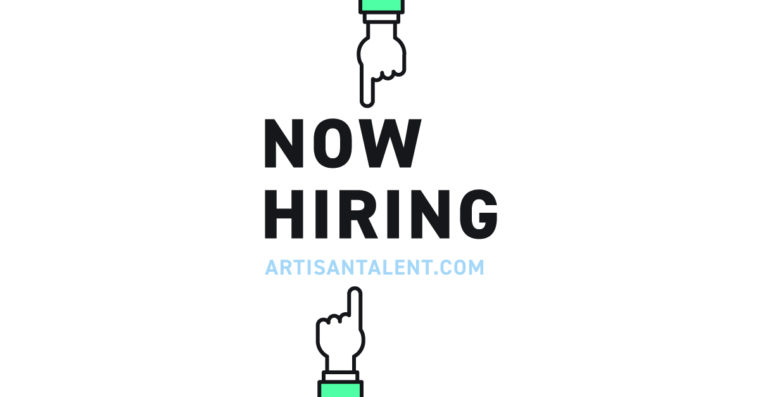 Pursuing Magnet Recognition is one of the most labor-intensive and challenging processes you will undertake as an organization. Partnering with Artisan Talent to find a Magnet Excellence Document Team will help you achieve your goals while taking the risk out of the Magnet Recognition process.
Contact us to find talent and start your journey today.
ANCC Magnet Recognition®, ANCC National Magnet Conference®, Institute for Credentialing Innovation®, Magnet®, Magnet Recognition Program®, The Magnet Prize® and Pathway to Excellence® Program are registered trademarks of the American Nurses Credentialing Center. Journey to Magnet Excellence™ and Pathway to Excellence in Long Term Care™ are trademarks of the American Nurses Credentialing Center. All rights reserved.